To Be or Not to Be - A Developer?
This entry was posted on March 20, 2020 by Itana Stanojević, Content Writer.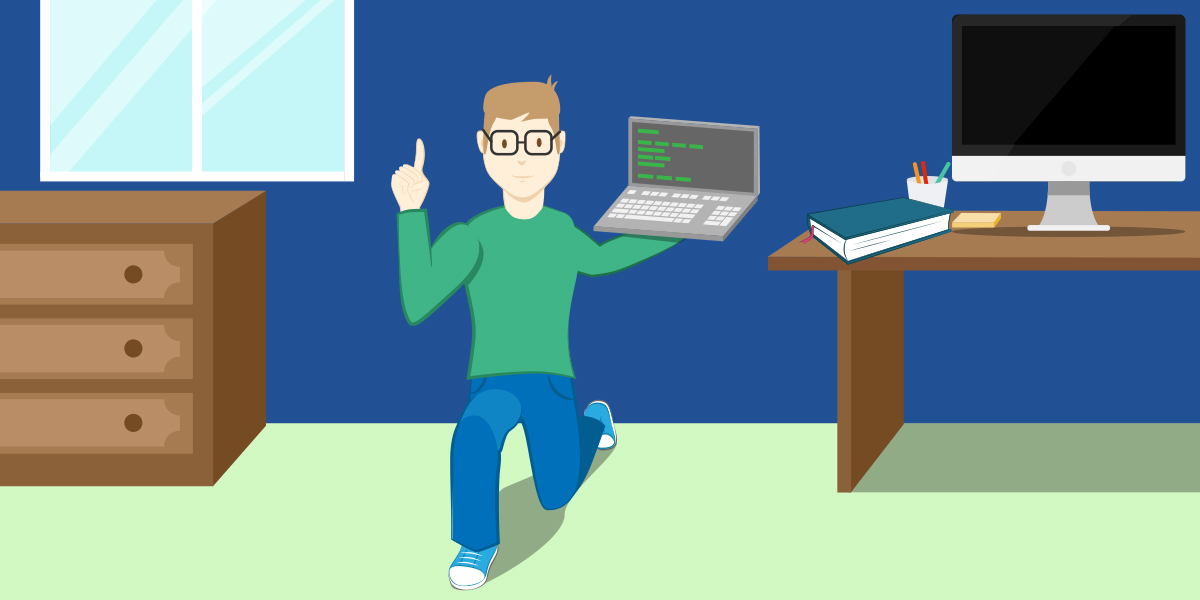 An interesting question has crossed my mind some time ago. How do developers perceive themselves and their profession? Not being one, I knew I could not answer this question myself, so I decided to do a little research in order to find out the answer.
The first thing I did was to come up with some general questions and pass them out to my lovely coworkers who were more than willing to provide me with detailed and helpful answers.
I must admit, I did not expect such honest and well-thought-out answers, so I was pleasantly surprised. And thanks to this article, you have an exclusive chance to find out more than interesting answers to the following questions:
What is the first thing that crosses your mind when you hear the word 'developer'?
How would you describe a typical developer in three words?
How would you describe a developer's job? State one positive and one negative fact.
How would you grade your job on a scale of 1-10? Why?
If you weren't a developer, what would you be?
If there is anything that you would change in your job, what would it be?
So, sit back and enjoy the answers and, in case you are a developer as well, compare them to your own. If you are not a developer, maybe some of the answers would make you think about the possibility of becoming one.
The First Association
When someone says developer there are some obvious associations that an average person has got right away (at least my non-developer friends think so). Some of them have negative connotations, such as computer geek, loner, anti-social person, introvert, self-centered, etc., while others have more than positive associations - problem solver, technical genius, PC specialist, resourceful, creative, talented, and many more. Now, let's see what the developers have to say about their own occupation.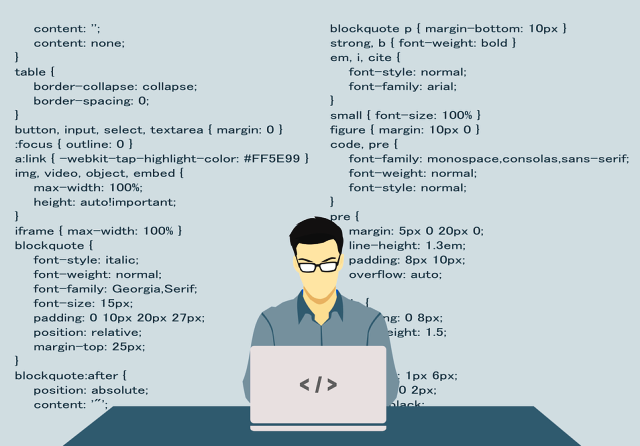 The top answer with a bit over 60% is somewhat expected - coding! The second place goes to the word laptop, and the third place is reserved for myself. Other answers include the words table, night light, bug, and even some positive adjectives such as exotic, motivating, challenging, and the like. Among the one-word answers, there was just one phrase which, in my opinion, best portrays the word developer - "a person who implements the solution".
A Typical Developer
Well, our solution provider is a person with many traits, or so it seems based on the given answers to the second question. The top answer based on 55% of the answers is smart, and other answers include open-minded, creative, persistent, knowledgable about technology, problem-solving oriented, team player, a person who enjoys life, a hard-working person, explorer, thrill-seeker, and many other descriptions.
What amused me the most while reading these answers was the fact that I kept on wondering if the person in question was describing oneself, a favorite coworker, or a developer in general. Then, among the mountain of words, I found one that gave me the answer - self-oriented. Not being a person who believes in coincidences, I took it for the answer to my aforementioned question.
A Developer's Job
When asked to describe their job, the first thing that crosses most people's minds is something that bothers them about it. Most of them put good things in the background. In order to get the whole picture, I wanted to see both sides, the good and the bad. As it turned out, the positive answers are extremely positive, and the negative answers are not too negative. Among the positive ones, the top term is excellently paid, and the answer that follows up closely is creative. The top negative answers are mostly related to health, and they all share the first position - lots of sitting, bad for the spine, bad for the eyes. All in all, most of the developers like their job very much, and most of them like them for good reasons.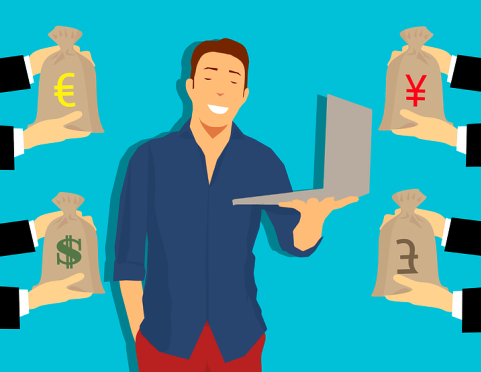 On a Scale of 1-10…
Based on the previous answers, I must admit that I was expecting the average grade to be very close to 10. However, it turned out to be just a bit over a half, and for a bunch of good reasons that weren't mentioned within the previous answers. Namely, many developers find their job stressful and neverending, since there is always a deadline for a project and new stuff to learn is constantly emerging from around the corner. Some of them gave a lower grade because they are unsatisfied with their current projects, and a couple of them find their job boring most of the time. All of these things considered, the average grade for a developer's job is 6!
If You Weren't a Developer…
Definitely one of my favorite questions that tells you a lot about a person's hopes and dreams. I enjoyed reading the answers so much and imagining the people I work with every day doing something completely different than sitting in an office and coding all day long.
Since most of the answers are so creative and unexpected, I am going to quote some of them.
"If I weren't a developer, I would be an archeologist." - Srđan Nikolić
"Whatever I want!" - Anonymous
"In this life, I would be a truck driver or a farmer, in another life addicted to extreme sports (racing driver)." - Vladimir Đurović
"I would be an artist." - Anonymous
"I can hardly imagine myself doing a different job. But, if I have to choose another occupation, I would be the lead guitarist in a rock band." - Anonymous
Are you surprised by the answers? I sure was.
I Would Gladly Change…
Another interesting question with lots of distinctive answers. Also, another one that makes people think about their working environment and the ways of improving the conditions they may currently not be very happy with. An interesting thing is that most of the answers begin with the word more. And who would have thought… If I were a developer, I assume that I would probably start with less.
Here are the top five answers:
More team buildings
More social events inside the team and company
More internal education
Paid days off for all national holidays
More interesting projects
Wrap Up
To all of you non-developers out there, I hope that you can now begin to understand what a developer's job really looks like. I presume that you are somewhat taken by surprise by some of the answers, and hopefully, some of them may have encouraged some of you to consider web development as a possible occupation.
As for the developers, I hope that this article has made you think about the job you are doing, its benefits and imperfections, as well as the possible solutions to some of the pending problems that you might be experiencing at the moment.
Remember, every job can bring you bright and stormy days, but the way you handle them speaks volumes about who you truly are.
This entry was posted in IT World and tagged Web Development, SyncIt Group, Web, Web Developer, Typical Developer, Developer's Job, Developer's Experience, Developer's Life on March 20, 2020 by Itana Stanojević, Content Writer .