MageMojo 101
This entry was posted on May 01, 2020 by Itana Stanojević, Creative Writer.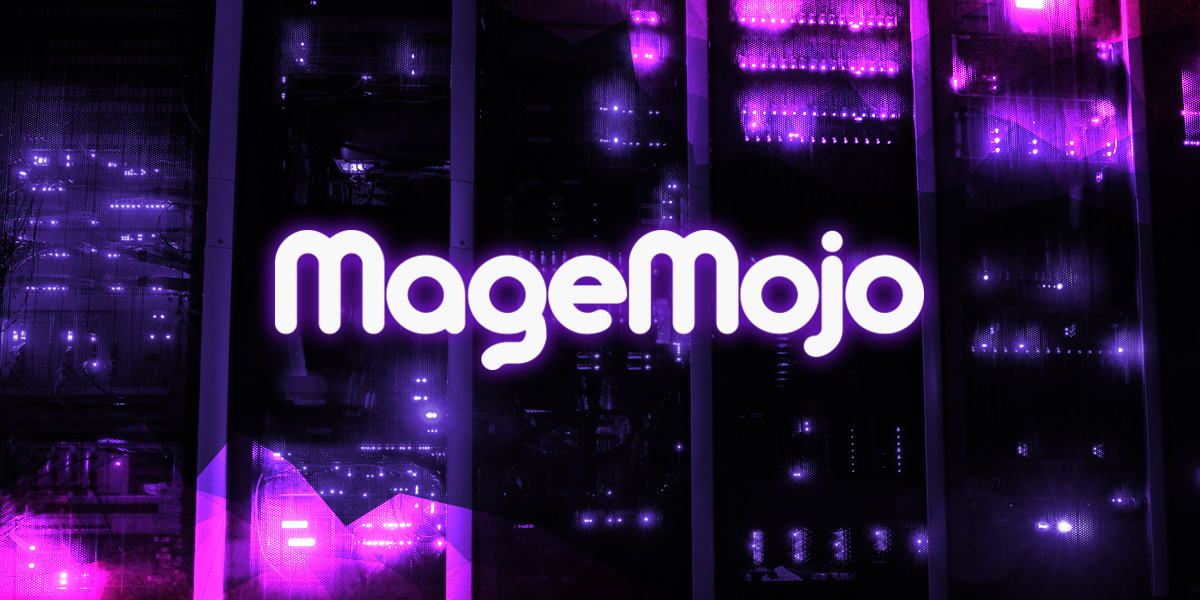 Who is MageMojo?
If you are an online business owner, you are aware of the importance of a fast-running, perfectly-optimized web store. You are also aware of the fact that Magento is one of the top eCommerce platforms out there, but also one of the more complex ones, especially in terms of maintenance, support, and hosting. Speaking of these, in case you are in need of an experienced Magento software support provider, we would like to say a word or two about one of the top choices out there - MageMojo.

The company was founded by Eric Hileman and Martin Pachol, two men with a far-reaching background in both hardware and software. It represents one of the most obvious choices for secure and reliable Magento software support since all team members are more than able to cope with all the intricacies of this amazing, yet complex and demanding platform.
What Makes MageMojo Special?
Well, for starters, they are fully dedicated to hosting Magento websites, which means that they know it to the core. Their dedication also lies in identifying site configuration and codebase issues thanks to the closely-knit cooperation with their clients.
The main goal of the MageMojo crew is to provide each and every client with impeccable hosting service. As a result, the client gets a high-performance web store with a 100% network SLA uptime and an industry-first Time To First Byte SLA of under 1 second.
Their laser-sharp focus is the key to predicting server performance problems and try to stop them before they become a real threat. What is more, MageMojo's Magento-based hosting represents a fine solution for both small online businesses and large multi-store setups.
By continuously monitoring your servers, MageMojo developers will identify the problem, send you a timely notification, and make sure to keep your web store's availability while fixing the issues in the background.
MojoStratus™ Cloud
MojoStratus™ Cloud is an easy-to-use, secure, and auto-scalable platform built on top of AWS by Devs for Devs. The main reason for creating this innovative solution was to emphasize the importance of thorough Magento knowledge. The platform was developed prior to the official release of Magento 2, bearing in mind the importance of hosting the new platform the way it deserves.

Fast, Faster, RapidReponse™
In order to provide top-quality support, MageMojo has gathered experts that are truly dedicated to fixing Magento-related problems. The team is called RapidResponse™ Support since it provides non-stop relevant and accurate support and finds solutions to pending problems in the shortest possible time.
Their guarantee to run a Magento web store faster and better than the rest of the providers is reflected in the following sentences:

"Okay, if a meteor strikes the earth, we might have some downtime. We stand behind our 100% uptime guarantee. Anything less and we pay you!"
Safety is Key
As for the preventive measures against hacking and intrusions, these co-founders of the Mage Security Counsel have the skills to keep your store fully-protected. Another important focus, crucial for eCommerce, is also covered by their platform, and that is the PCI DSS (Payment Card Industry Data Securit Standard). In other words, store owners are able to provide their customers with a safe shopping experience.
Busy Day? No Problem!
Even on the busiest days of the year, Mojo Stratus guarantees not to let their customers down. Brand new product releases, flash sales, Black Friday, Ciber Monday, Christmas/New Year madness, and the like do not stand a chance of harming the functionality of your online store thanks to these capable guys. Their secret? Autoscaling architecture. Since their focus is on the website traffic, it leaves you time to think about a more important thing - how to deliver a bunch of products to your shoppers.
Pay per Use
While reading the facts about the software services of these capable people, you are surely wondering about the price. That's the best part - you pay only for what you use! There is no fixed pricing, hidden costs, charging extra, or long-term contracts. The actual service to be paid is the number of Google Analytics user sessions to your website.
The Only Question Is...
Will you hire MageMojo? If your answer is "Yes", you can use our partner link to get started.
This entry was posted in Magento 2 and tagged Magento, Web Development, SyncIt Group, Web, Magento 2 Development, Magento 2 Hosting, MageMojo, Mojo Stratus on May 01, 2020 by Itana Stanojević, Creative Writer .