Basic Marketing and Design Guide for Business Websites
This entry was posted on December 20, 2019 by Nikola Nikolić, GUI/UI Web Designer, Frontend Developer.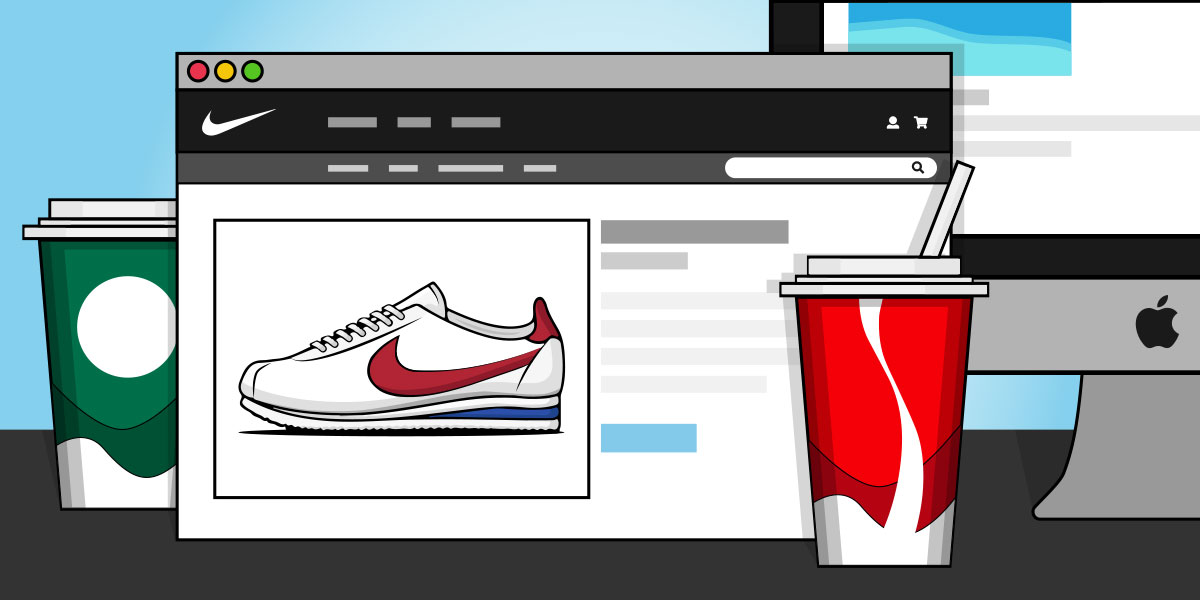 Everything in the world is made of shapes and colors. In the History of Art, artists have always been seeking perfection. They explore and combine colors and shapes to create perfect images and compositions for the human eye. In the modern world, the design has the same purpose, but in a slightly different way, because of rapid technological progress in the last couple of decades.
Today we are in the digital age and every kind of information is available on the web. With so many pieces of information that circling on the web, we are dealing with many companies, shops, social networks, etc. In this whole digital world of information, we must have some order, as well as some rules to follow, and of course, originality. A website is a perfect solution to recognize something or someone on the web. The website must have quality design because people react, at first sight, on colors and shapes.
You can divide websites based on their purpose, one being for business and the other for personal use. Although, no matter what the type of the website might be, the design must be unique and reflect your brand or idea appropriately. For personal use, every person has different approaches and needs, but when it comes to the websites for business use you must take a whole different approach.
For Business use there are two kinds of websites:
Basic commercial website
eCommerce website
Basic Commercial Website vs eCommerce Website
If your aim is to promote your products or services, a basic commercial website is the right choice for you. Nowadays almost every company has at least this type of website because it is one of the most effective ways to advertise all over the world and it is not expensive to maintain. Basically, this kind of website is common like "One Page Only" which can be pretty effective if you have the right content and are consistent in sharing and promoting it. WordPress is the most popular framework and it might be the right choice for informing your customers of the services you offer, as well as to present a smaller number of products, in case you own any. In other words, this kind of framework is perfect for small business owners.
Should you increase the number of products, your web store is bound to experience a number of problems, since this platform is not large enough to support a bigger business. In case you want to offer more and put your business on the map, you should set up or migrate your web store on a bigger and feature-rich eCommerce platform that can handle a large number of products, such as Magento or Shopify. Moreover, you will have to bring an original and modern design to the table as well. If you have a problem and you don't know what is new and trendy when it comes to design, or what kind of user experience your theme must have, there is a solution for that and it is an online shop for purchasing themes and picking whatever you want or need.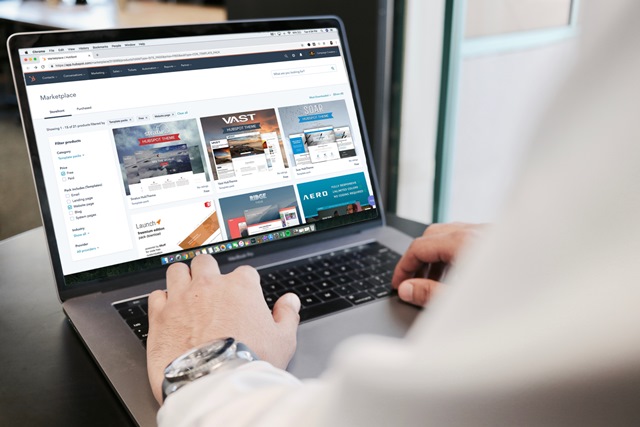 1. Marketplace, Web Themes
The main goal of today's webshops is to give customers a simple and easy way to buy the desired product. As far as the goal of new web design is concerned, it has stayed the same - every customer who lands on the website's page must stay on it for as long as possible.

For quality and unique business website, you need a couple of things in order to create the perfect package for your success, and these will be described later in the article. Another important thing to keep in mind while creating the new look for your eCommerce store is that simplicity is the new In. Do not miss out on the opportunity to entice your customer's curiosity with a simple yet functional design and your web store is sure to reach new heights.
The Main Characteristics of Business Websites
In the following chapters, we will be discussing the main characteristics of both basic commercial websites and eCommerce websites. Our discussion is going to be based on the following categories:
Logo and design
Unique homepage
Information about your company and product
Social networks and analytics
Blog
Quality images and HD videos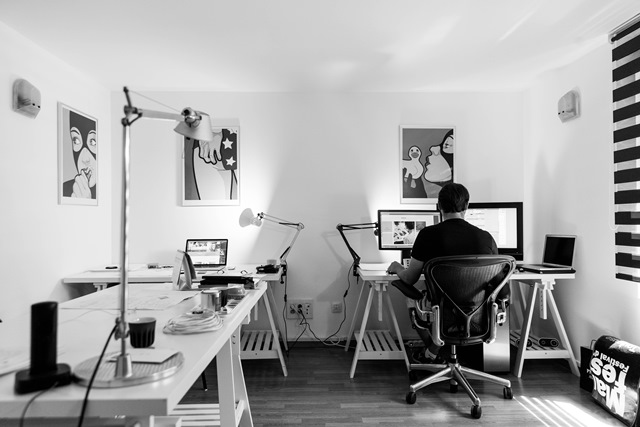 2. Design Development
Logo and Design
No matter if your company has got a website or not, it is important to create a unique and recognizable mark. This is the first and the most important step towards creating a quality brand. When you have created the perfect logo and you have carefully chosen the appropriate color palette, you are done with the first and one of the most important steps. Thanks to the original design, customers are going to be able to easily recognize your brand, so do not hesitate to spend as much time as you need on developing the desired face of your brand.
Unique Homepage
The modern design of a website should be based on simplicity, but it also has to be user-friendly. The environment on the website should provide customers with an easy buy, and inform them of new products, sales, etc. For this modern solution, we need a homepage with a variety of features such as a full-width carousel, bestseller products, new products, and promo banners. With a one-of-a-kind homepage design you provide more than "just a design", you incorporate your clever ideas in order to keep your customers satisfied. Lately, having a Blog is simply a must, since it is one of the most creative ways to inform your customers about your work and products. In addition to the blog, social network links should be a part of your homepage as well, since they are more than helpful when it comes to sharing information, pictures or videos related to your products.
Information About Your Company and Product
Customers should be fully informed about your company and the products that you sell. This is very important because your website is global on the net and they do not know your company and cannot see your products live. Introduce yourself, and give them as many pieces of information as possible to get them acquainted with your work. First, you should have the basic information about your company, contact, social links and last but not least is product information such as a detailed and precise description, characteristics, and other helpful information. It is an easy sell when customers have more information since it means more chances for customers to buy your goods. Give them a chance to get to know your merchandise as closely as possible.
Social Networks and Analytics
This is a real deal when it comes to free advertising. In today's world, this is the best way to promote your website, company, and products. Social networks like Facebook, Instagram, Twitter, YouTube, and LinkedIn give you a chance to enlarge your customer base and to promote your business in an active and creative way. Create accounts on social networks, be consistent in posting your products' images, videos and detailed information, and do not forget to follow analytics in order to be aware of how fast your company grows. Connect your company with others from the same industry so you can keep an eye on your competition. If a successful company does something good, make sure to find a way to do the same thing better.
Blog
Why is a Blog important for your website? This is a question that has a simple, one-word answer and that is "information". You need to get through to people and connect with them through as many versatile topics, stories, and information as you can about your products or services. When you have a couple of articles about your products you have a chance to see the reaction of your customers through their comments and the number of likes and shares. To simplify, a blog is a place where customers can talk, discuss, learn and get informed about your work.
Quality Images and HD Videos
Last but not least, for a great first impression of your website, especially the homepage, it is highly advisable to use high-quality images and videos. This is one of the best ways to represent your products and services. Sharp, colorful and attractive by their appearance, images represent a powerful tool for your products. Basically, there is no better way to show your product from different angles or sides, and that is crucial to selling your gods. Moreover, in order to gain additional attention, you can make a short video of your top product, and in this way, you can score bonus points among your current and future customers. Videos and animation add a dynamic touch to your website which is both pleasing and attractive to the eye.
Conclusion
Get well-informed on what you need for your business, research your market and gather the information that will be useful to you before you start building a website. Seize every opportunity you can to promote your products or services. Keep up with the design trends, be creative, original and keep in mind that the amount of the time spent and the effort put into your website is bound to pay off in the future. All in all, nowadays, it is much easier to reach customers worldwide thanks to the endless possibilities of the Internet and websites.
This entry was posted in Web Design and tagged Web Development, SyncIt Group, Web, GUI/UI, Web Marketing, Design Guide, Marketing Guide, Business Websites, Commercial Website, eCommerce Website, Homepage Design, Social Networks on December 20, 2019 by Nikola Nikolić, GUI/UI Web Designer, Frontend Developer .